Sixty percent of the human body is made up of water, yet many of us don't drink enough H2O throughout the day, which can be detrimental to our health. And FYI: Chugging coffee and tea don't count. One easy fix is to buy a water bottle you can easily refill throughout the day. But with so many different kinds of water bottles out there, how do you choose? From stainless steel to vacuum-insulated to fruit-infusing bottles, we've got you covered for all of your hydration needs.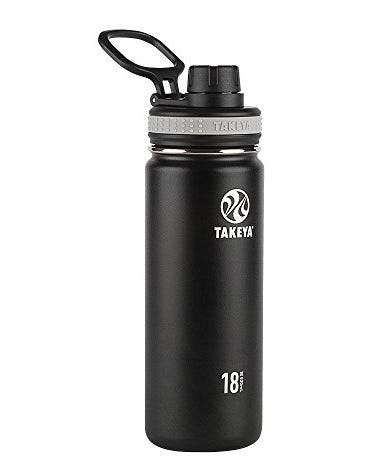 If you're looking for an insulated water bottle that offers both a wide mouth and a spout lid, Takeya is for you. The spout features a hinge lock that ensures it's leak-proof and keeps the cap out of your way while sipping. The lid is also removable, which makes it easier to refill the bottle. One Amazon reviewer says, "I left it on the counter after a softball game and a full 24 hours later, there was still ice inside. The ocean color is also great. I was looking for some very specific traits in my water bottle, and this one has it all: a wide mouth, handle, and a spout with no straw."
Read full article on Prevention.