Takeya Sport Titan Elite Pickleball Paddle
Takeya Sport Titan Elite Pickleball Paddle
The Takeya Sport Titan Elite paddle is engineered for skilled players to take their game to the next level. It provides Precision Optimized Power™ (POP)™ with every hit. Our aerodynamic design with a T700S carbon fiber surface provides a smooth swing with maximum spin. Utilizing thermoforming seal technology for added strength & stability, the Titan Elite will give you both power and control!
Features:
SMOOTH CONTOURED HEAD: Aerodynamic design for smooth swing & reduced air drag to improve your offense & defense.
DURABLE CARBON SURFACE: T700S Carbon fiber surface provides maximum spin and expanded sweet spot.
SPECIALIZED FOAM INJECTED EDGE WALL: Cutting edge thermoforming seal technology throughout the paddle & handle as one unibody to add strength & stability.
POP TECHNOLOGY™ PP CORE: Precise 8mm PP honeycomb cell provides Precision Optimized Power™ (POP)™ with every shot!
CARBON FIBER HANDLE: Carbon fiber reinforced handle enhances accuracy & power on every shot. 4x stronger & helps absorb vibrations.
USAPA Pickleball approved: Approved by USA Pickleball for all official tournament play.
Available in four sizes - 14mm Short, 14mm Long, 16mm Short and 16mm Long. Select 14mm for more power and 16mm for more control.
Limited lifetime warranty and 30 day test drive
Product specs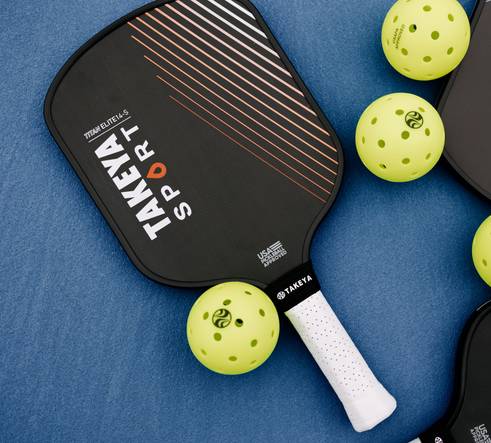 Specs
Weight Range: 7.8-8.2oz
Paddle Length: 16"
Paddle Width: 8"
Face: T700 Raw Carbon Fiber
Grip Circumference: 4.2"
Grip Length: 5.5"
Core: 14mm
Core
8mm Honeycomb Polypropylene