It makes that a.m. wake-up call just a little bit easier.
Ahh, mornings. That dreaded time of the day when you're jolted out of restful sleep by the blaring of your phone's alarm clock at some ungodly hour. A.k.a. it's really hard to feel positive about anything when it's still dark outside and you're forced to leave the warm cocoon that is your bed.
But it's something that has to be done, unfortunately—and something that is best done with a cup of coffee in hand, according to a new report. A study conducted by OnePoll, on behalf of The Original Donut Shop Coffee, surveyed 2,000 American adults and found that 50 percent of them rely on coffee to start their day off on a positive note (other top picks included meditating, exercise, and waking up early). Even more than that, 4 in 5 people say that their daily cup of joe makes them more productive and optimistic throughout the entire day.
If you're nodding your head in agreement (which, same here), you'll also agree that not all coffee is created equal. To help you sip a better brew tomorrow morning, we asked our kitchen and cooking editor, Valerie Li, to share some of her top coffee-making tips along with her favorite products. Rise and shine!
How to brew the best cup of coffee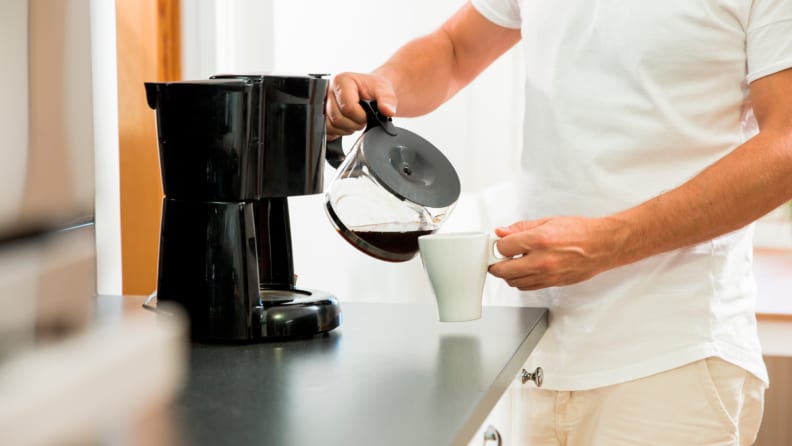 Every caffeine addict knows that the secret to a better cup of coffee starts with fresh beans. Valerie recommends grinding your beans with a burr grinder right before you make your pot for the most flavorful brew. (Insider tip: Burr grinders are more expensive than blade grinders but they yield more consistent, smoother grounds.)
And if you're using an espresso machine—which is Valerie's favorite method for preparing her daily cup of joe—always dial your machine in first. "That means you have adjusted the amount of grounds, the temperature, and the pressure all to the optimal level," Valerie explains. "This is important to make sure the coffee is extracted at the right level to have full-bodied taste."
Our experts' favorite coffee gear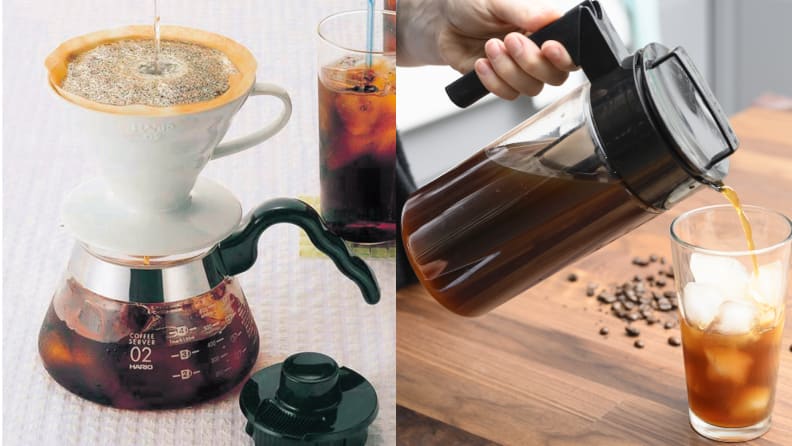 So you have the beans and the grinder—but now what? Valerie suggests getting a pour-over coffee maker if you're a java snob (or if you simply like the most delicious brew). "Many coffee aficionados prefer the pour-over method because it lets you control every step of the coffee brewing process," she says. Of all the models we've tried, we like the Hario V60 Coffee Dripper the best. "It's super easy to use and can brew a cup of coffee fast," Valerie raves, adding, "You'll also be able to control the flavors by speeding up or slowing down the process."
If iced coffee is more your speed, however, opt for a cold brew coffee maker. Our experts recommend this one from Takeya because it's intuitive to use and much more affordable than your average coffee machine. More importantly, it produced some of the most flavorful coffee (and tea!) of all the different cold brew makers we tested.
Get the Takeya Patented Deluxe Cold Brew Iced Coffee Maker
The product experts at Reviewed have all your shopping needs covered. Follow Reviewed on Facebook, Twitter, and Instagram for the latest deals, product reviews, and more.